Enrique Turégano
Chief Business Strategist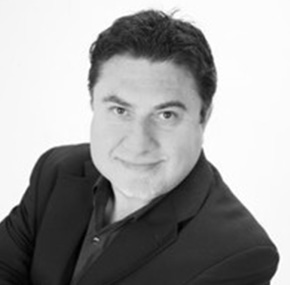 Enrique brings to Hyphen-Studios a valuable blend of international, national and regional marketing experience.
He has worked at Director level positions for some the country's most respected Hispanic advertising agencies and has worked with many of the nation's most respected advertisers combining a deep passion for results, proactivity, and a creative mind.
Enrique has over 31 years of Hispanic market advertising/marketing experience in the areas of account management, new business, client services and account planning. Some of his past clients include Burger King, Advil, US Army, McDonald's Corp., General Motors, Coca-Cola USA, Daimler Chrysler (including the Chrysler, Jeep, Dodge and MOPAR brands), Time Warner Cable, Heinz, LA Phil, Continental Airlines, LACMA, KFC, The Pillsbury Company, California Beef Council, Inland Empire Health Plan, Intercontinental Hotel Group, Verizon Wireless (GoSmart Mobile), Conn's Inc., VIZIO and others.
Enrique has also spent considerable time offering pro-bono work for entities such as YMCA, American Red Cross, CDC, Women Against Gun Violence and the American Heart Association; for this last organization Enrique served for years as special committee member as well as served as Chairman of the Diversity Committee for two years.
Enrique was born in Colombia and he has a BS degree in Marketing and an MBA from Babson College in Wellesley, Massachusetts.